The Exquisite Lady of the Year Awards is not only notable for recognizing women doing big things in various industries but has over the years become the go to for fashion trends and this year was no different.
From Ini Dinma – Okojie to Lilian Esoro, the one handed sleeve made a fabulous come back as the ladies rocked their bare shoulders in classy yet sexy ensembles that got heads turning and the fashion critics buzzing.
Before you run off to join the mono-strap bus, here are a few rules to styling your one shouldered dress that will leave you looking like a celebrity.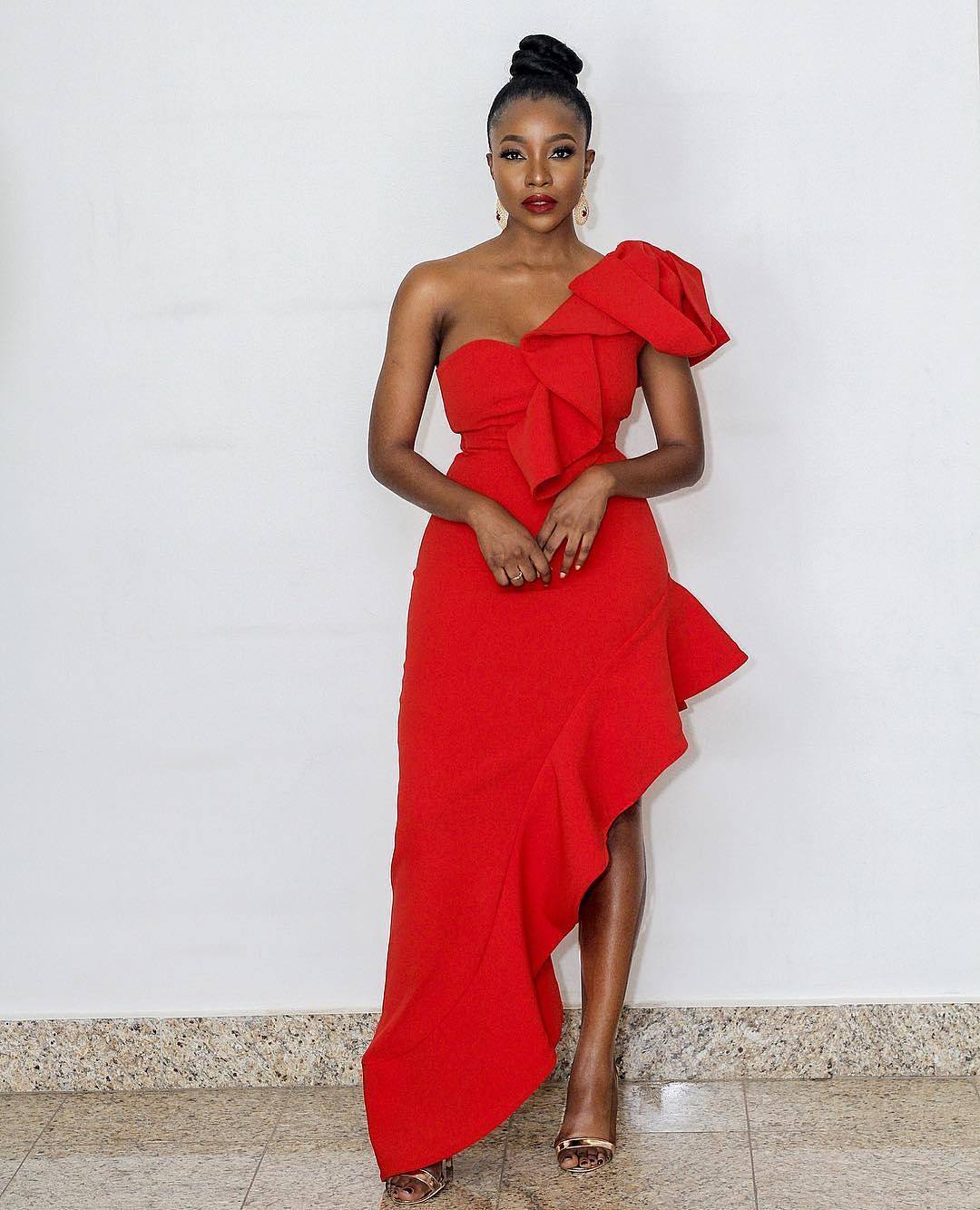 In our opinion, Ini Dinma has mastered the art of fitting a mono-strap dress. Even though mono-straps are great for many occasions they unfortunately do not fit every body type. Ladies with bigger breasts may end up looking much larger than they would like if the dress isn't sitting right.
Ladies, it is simply not cute to have your undergarments sticking out of a one shouldered dress. It really doesn't matter how fancy the straps are, if it's a bra it was made to be worn under your clothes. Also be sure that your bra isn't peeking through the back of your dress. It is very unsightly and frankly an instant fashion fail.
Ditch the neckpiece
You definitely do not want to wear a neckpiece on top of a mono-strap gown. That will only ruin the effect your dress was trying to create. Do it like Omowunmi Dada did, keep your jewellery simple and minimal to maximise the beauty of your dress.
Up dos and Mono-straps go nicely
The gorgeous Lilian Esoro couldn't have made any more of a fashion statement with her soft bun. Her hair tied loosely around her head gave her shoulders the needed room to shine and added a sweet touch to her ensemble.